Hiking to Campana Hill Cross
Moderate activity, ideal for every person with good held and physics condition.
Include: transport from Panamá City, guide, ticket entry for the trail, hiking for 3 hour, lunch, water and snacks, climbing to the cross in Campana Hill for observe all the Pacific coast.  At the end trip to Chicá town.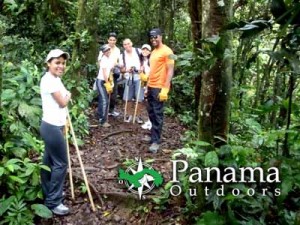 Campana was the first National Park created in Panamá in 1966.  The park has an area of 4,925 hectare.  The park it is located very closer from the Chame coast.  The protected area, come from the 400m of high until the 850m over sea level.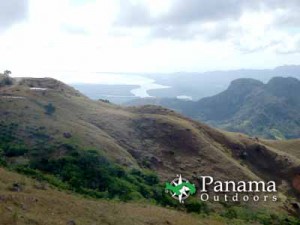 At the end of the trail, we will have the opportunity to enjoy a splendid view of the region around the park and the Chame peninsula, with the mangrove in the mouth of Chame river.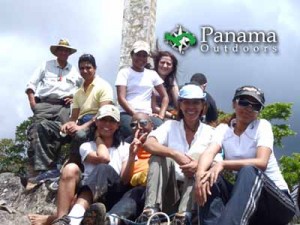 The park it is part of the igneous formation of the Antón Valley Volcano.
In his break landscape is locate four tipes of forests: the tropical humid forest, the montane very humid forest, the tropical very humid forest, and the montane rain forest.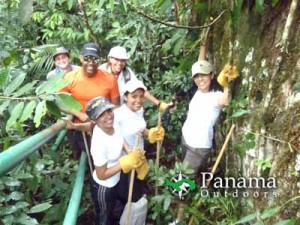 The trip will continue to Chicá community when we can take a delicious meal, before to return Panamá City.
===============================================
We recommend: to wear comfortable clothing, that cover the must possible your body.  Wear shoes for hiking or sport shoes with good traction that cover all your foot.  Bring clothing for change at the end of the tour, repellent, hat and sun block.  For kayak or river tubing it is possible to wear short pants and tennis shoes.
If you are out side of Panamá and want to book, please pay 30 days or more, before the tour.
If you are a resident or you are here in Panamá, please pay your tour a week or more, before your tour.
If you tray to book with less time indicate here, we will try to serve you, but we can not guaranty the service.
Some ones of the tours need to have good weather to do the activities. The passenger most to be prepare to get wet for the rain or dirty for the activity.  We recommend to charge a light raincoat.